President Robert Mugabe on Sunday proposed introduction of compulsory HIV testing in the SADC region as one way of fighting the HIV/AIDS pandemic.
Mugabe made the suggestion in Lilongwe, Malawi, during a meeting of Heads of State and Government on AIDS Watch Africa (AWA) on the side-lines of the 33rd SADC Summit.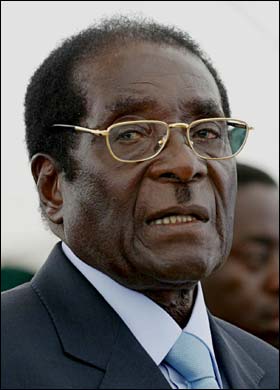 He said if the region was to make headway in the fight against HIV and AIDS, the matter ought to be treated in the same way other medical conditions, such as polio, are treated.
"The problem is that when it comes to HIV/AIDS testing, issues of freedom and rights come into play and yet, we force people to go for testing and vaccinations for diseases such as polio," said Mugabe.
He said much as individual freedom should be respected, universal and compulsory testing of HIV could be the most viable way.
He further tipped member states on how successfully his country was fairing in mitigating the impact of HIV and AIDS by introducing levies to support families affected by the pandemic.
But regional leaders at the meeting differed with Mugabe on the idea of enforcement of compulsory HIV testing saying it was not feasible.
Among those who opposed Mugabe's idea was Botswana President Ian Khama who proposed the need for early interventions.
"Since the logistics of making universal and compulsory testing would be high, funds meant for development would be diverted towards funding the initiative," said Khama.